Accommodation close to Kerteminde
We offer accomodation for anyone who is travelling through or enjoying a minibreak in Denmark. Rødkærgård is situated in a quiet and scenic area within a short walking distance through the fields to the inlet (Kerteminde fjord). We rent out kayaks from April to October,and if you bring your bicycle, there is every chance to get out and enjoy the beautiful surroundings.
Accommodation and minibreaks at the old family farm
It has been a while since we had traditional farming at Rødkærgård. The big cowshed with the hayloft is now used for a completely different purpose. Rødkærgård has been adapted so that it today accomodates guests for shorter and longer stays.
Call us at +45 6128 0714 or send us an email
Rooms with private bathroom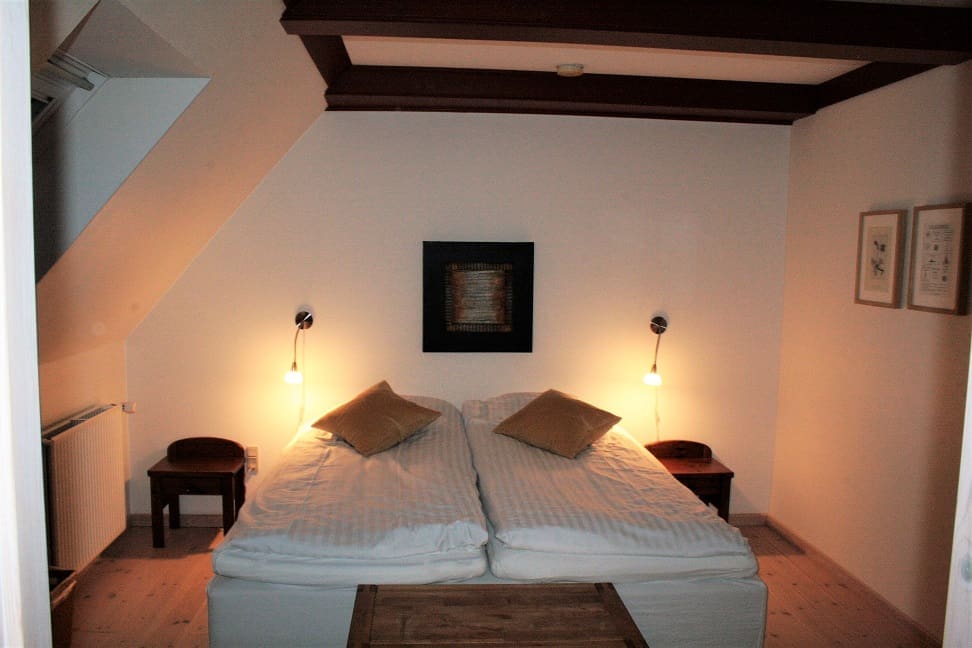 On the first floor, above the big dining room, we have transformed the old hayloft into 4 bright bedrooms. They all have double beds, private bathroom and toilet. The rooms face west with spectacular views to the inlet and beautiful sunsets.
Minibreak in your own little house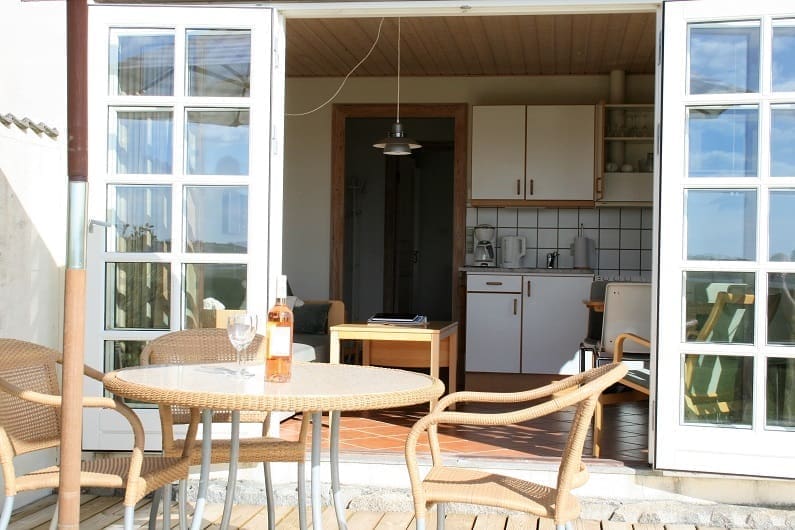 At Rødkærgård we rent out two small houses. They are equipped with all modern facilities and have panoramic views to the inlet. They can take up to 4 or 5 persons. You will be able to prepare meals in your own kitchen and the bathrooms are bright and have a shower.
Find out more about Hliday House North here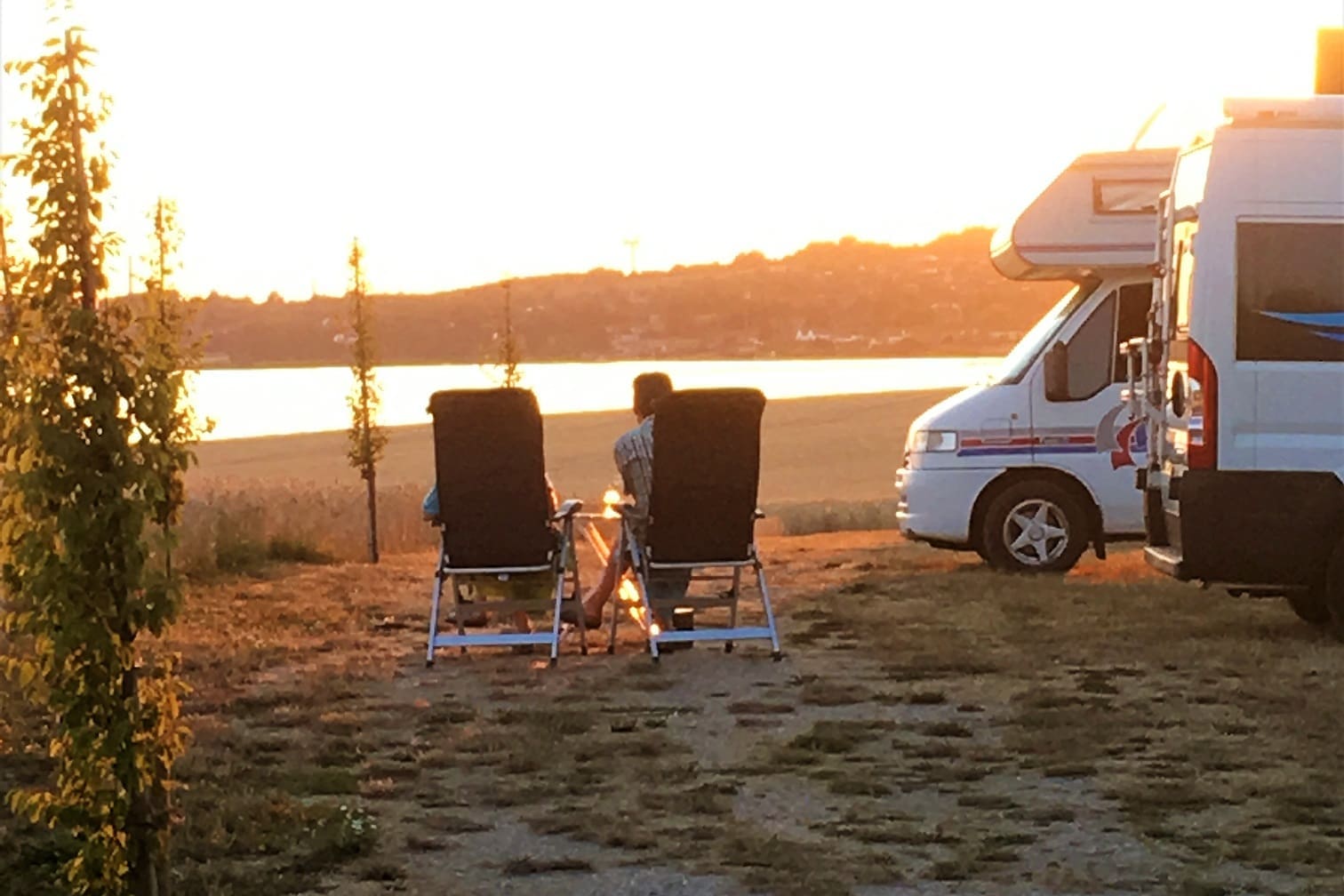 At Rødkærgård we have 3 parking spaces for motorhomes in peaceful surroundings. If you are on holiday in Denmark or participating in an event in Funen, we can offer you accomodation close to Kerteminde in picturesque surroundings. All the spaces have access to electricity.